Newsletter Archive
2017 │ Edition 1
Dear Friends,

As another year begins, we reflect on the events of 2016 and form goals for the year ahead. We hope you found 2016 even more fulfilling than previous years.

This year is particularly exciting for us because it marks SHC's 30th year in business. Thinking about the many families we have helped and relationships we've built makes me feel quite blessed. We are grateful for every family who has allowed us to serve them and every caregiver who has been a part of providing excellent home care services to the St. Louis community.

In the last year it was very gratifying to dedicate our on-site learning lab to May Flemming, who inspired Kit Whittington (May's granddaughter and Ryan's mother) to found SHC in 1987. This comprehensive training lab is a great addition to our commitment to hands-on training. The lab is available to SHC caregivers as well as the community, through "Seniors Home Care University" (our free monthly class for family caregivers). Please take advantage of this resource should you, or anyone you know, find the need now or in the future.

As stated in our Ten Core Values, we believe in being honest in what we say and do. To further build on our foundation of trust, Seniors Home Care is devoted to making our expertise accessible and maintaining open communication in order to deliver attentive and compassionate home care services. We strive for continued growth while refusing to compromise our mission and Ten Core Values.

We once again express our most sincere appreciation to our valued clients and caregivers.
We wish you and your families a very bright 2017.

Sincerely,

Kit
RN, BSN, Founder
We Are Excited To Announce Two New Additions To Our Leadership Team!
Their extensive experience will help Seniors Home Care further carry out its commitment to deliver premium home care services and peace of mind to seniors and their loved ones. Please welcome Operations Manager, Rita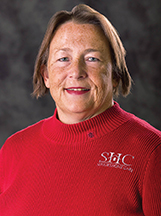 McCoy and CEO, Al Kelley.

Rita McCoy joins SHC as a passionate leader in customer service, business management and people development. With over 30 years of experience in building strong relationships, Rita will be a welcome addition to the services SHC offers our clients. Prior to joining SHC, Rita was a leader with several companies in St. Louis, MO. She successfully increased customer satisfaction and her teams won top performance awards.

Rita loves the elderly. Her parents, both 80 years old, living independently in the home she grew up in, mean the world to her. She has the utmost respect for all seniors.

Rita holds a Master of Management degree and a Bachelor of Business Administration degree from Fontbonne University. She has specialized certifications in performance management and process improvement. Giving back to her community is important to Rita. She has volunteered for Habitat for Humanity, Rebuilding and several animal rescue organizations. She has three dogs (miniature American Eskimos) and one tabby cat.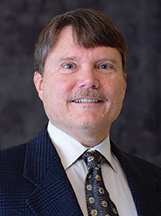 Al Kelley has joined SHC after assisting his parents through the aging process. With this experience and 35 years as a CPA focused on utilizing technology to improve business growth and performance measurement, Al plans on improving the communication and quality of care for our clients and their loved ones. With the technology available today (even on your phone) Al strives to help SHC become transparent in our service to clients, ease the difficulty of technology use by seniors, and provide "up to the minute" status updates to staff nurses, client family (when appropriate), and management. Al's goal is to help SHC provide all clients, and their families, with a trusted partner who brings compassion, care, and knowledge to the confusing process of aging.
___________________________________
Protecting Skin from Dry Winter Conditions
When we think about winter care, we often talk of preventing falls on ice and hypothermia, but sometimes forget about an issue that takes place both indoors and out – skin care.

Cold weather and winds take a toll on the skin's moisture, causing itching, cracking and bleeding. The toasty air keeping us warm in our homes and living facilities also sucks moisture from the air and contributes to drying out skin.

Over time, skin becomes thinner, drier and more fragile, making seniors particularly susceptible to skin issues.

Consider the following tips to avoid dry skin.
Moisturize - Using lotion often is the best way to protect skin. It's especially effective after bathing, when skin is most absorbent. You may require a heavier cream or ointment but should check the ingredients for allergens. Remember to use lip balm to avoid dry lips.
Hydrate - Drinking lots of water isn't just important in the summer. It helps keep cells moisturized from the inside.
Bundle up - When going outdoors, cover as much skin as possible. Fingers and toes are especially susceptible to frostbite and windburn.
Short and warm (not hot) showers - Too much time in hot water can sap natural moisture from the skin.
Humidify - A humidifier adds moisture to dry, artificially-heated air.
Sunscreen - Sunscreen is just as important on clear winter days as it is in the summer, especially if there is snow on the ground to reflect the sun's rays.
See a dermatologist if a skin condition becomes worse, doesn't heal or you suspect another health issue may be present.

Source: SHC Blog
____________________________________
SHC CLIENT TESTIMONIAL
Seniors Home Care became an integral part in the caregiving of my mother. My mom became extremely close with one of her caregivers. They would talk for hours, play Scrabble or Upwords.
I liked very much that the caregivers kept a journal about what occurred during the day, even the negative.

It gave me reassurance that nothing was being hidden. It's a big step to place the care of a loved one in the hands of a stranger, and we weren't disappointed.

If my mom were still alive, she would give a big Thank You!!!

Margie M.
____________________________________
Please Remember
By Ruth Fanovich, RN, LHRM
Please remember, when I get older and perhaps am not as compliant as you want, that I might have my reasons. I'm not used to your time schedule and your rules. That's not how I take my meds nor how I dress. I'm scared and I'm losing control of my life.
Please remember, when I get older and forget your name or the simple instructions you have given me time and time again, that I have memory impairment. I'm told it goes with aging.
Please remember, when I get older and am not as put together as I used to be, that, due to aging, I am unable to care for myself and must depend on others. This bothers me! I'm told I used to look like a movie star.
Please remember, when I get older, that I am a retired professional and spent my life helping others. Now others must help me. I am not comfortable with this role reversal and may get cranky.
Please remember, when my health-care surrogate/advocate comes to help me through a crisis, this person knows me better than you, knows my hopes and dreams and my plans for the future. Please remember to listen and really hear what they are telling you.
Please remember, even though I'm old and probably have dementia, to be kind, have patience and not label me. I might be difficult, but I should be treated with respect, compassion and understanding. Remember to do unto others… • Please remember my right to die with dignity, not in restraints.
Health-care professionals, doctors, nurses, therapists: Please remember to work on your (and your staff's) education on aging and care of the elderly. We don't all go quietly into the sunset. Many of us continue to want to drive our own boats, much like we did through our entire lives – even when that boat goes off course. Understanding this fact is the first step to be taken when providing care for seniors.
Source: Senior Voice America
____________________________________
How Picking Up After Your Dog Can Protect the Environment
Dog waste doesn't vanish when it rains. Classified as an environmental pollutant by the Environmental Protection Agency, it gets washed into nearby waterways and can make people, wildlife and other dogs sick.

One gram of dog waste can contain more than 23 million bacteria, and no matter where you live, the ecosystem isn't built to handle the extra waste.

Being a responsible dog owner includes picking up after your pet using thick, leak-proof bags to prevent contamination of local water. Don't flush it, either; many towns can't handle dog-waste bacteria when treating wastewater. Even flushable poop bags can clog plumbing.

Under today's FTC regulations defining requirements for product labeling, there are currently no dog-waste bag manufacturers that can claim biodegradability, as the bags cannot be proven to break down completely in a landfill within a specified timeline. Some companies, however, continue to label their bags as "biodegradable," which doesn't guarantee they're different from unlabeled counterparts. Look for responsible companies doing their part to reduce their footprint and give back to the community. For example, Earth Rated, an affordable option, uses recycled materials in packaging and in the core of their rolls of dog-waste bags.

More dog-waste pick-up tips are available at www.earthrated.com.

Don't forget: After you bag it, properly dispose of it.

Source: Senior Voice America
_______________________________________
Collection Box for Medications Disposal at Brentwood PD
The Brentwood Police Department now has a collection box in the lobby of the Police Department for the disposal of unwanted or unused prescription medications. The program is safe, free and anonymous.

Items accepted include: prescription medications, over-the-counter medication, pet medications, vitamins and supplements, medicated ointments, lotions, creams and oils, liquid medications in leak-proof containers, homeopathic and herbal remedies.

Items not included are: illegal drugs, needles/sharps, syringes with needles, thermometers, IV bags and tubing, bloody or infectious waste, personal care products, empty containers, hydrogen peroxide, aerosol cans and inhalers.

Help protect the environment and your health by properly disposing of unused medicines. Stop by the police department anytime to dispose of your unused medication. If the lobby door is locked, call dispatch (314-644-7100), and an officer will respond to the station to assist you.

Other police departments with collection boxes include:
· Affton Southwest Precinct · City of Ballwin · City of Florissant · City of Glendale · City of Kirkwood · City of Ladue · City of Olivette · City of Overland · North County Precinct · South County Precinct · City of Sunset Hills · City of Webster Groves · West County Precinct