Who We Are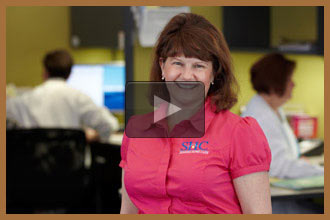 Seniors Home Care (SHC), a privately owned company operated by a Registered Nurse, has been providing professional and compassionate St. Louis-area care since 1987. SHC offers complete personal and household services that allow seniors to maintain their dignity and independence, wherever they call home.
I'm Kit Whittington. When I founded Seniors Home Care (SHC), it was the realization of a dream: to provide in-home care for older adults in the St. Louis area.
It was more than 34 years ago when my own grandmother needed in-home care. Without access to an organization like SHC, we felt I had no choice but to resign from my corporate job to care for her myself. Being a single mom, this was a tough decision, but I'm so grateful I made it. It helped me realize that I wasn't the only one who needed these services for loved ones.
"Seniors Home Care (SHC) has been providing professional and compassionate St. Louis-area care since 1987."
Today, through SHC, I offer the same level of care that I was able to give my own family. It's a level of service that maximizes seniors' independence while giving their adult children peace of mind. It's our pleasure to provide care that's tailored to each individual. Click here to find out more about the SHC mission and Seniors Home Care story.
And please feel free to contact us if you have questions or if we can be of service to your family. Thank you!

What makes SHC different:
Over 34 Years in Business: Our family has grown with yours. Our managed growth since 1987 has resulted in a caring and compassionate staff built on a rich history.
Family Owned: Seniors Home Care is owned and operated by the Whittington family. After four generations in the Webster Groves/Kirkwood area, Kit Whittington and her family have strong roots in St. Louis. With Seniors Home Care, you will get a family-owned feel with unmatched, professional service.
Agency Owned by an R.N.: Unique care situations arise when dealing with seniors, and when they do, having an R.N. at the center of our company results in the best service possible.
Caregiver Wages and Benefits: Caregivers tell us that our wages and benefits are on the high end of the scale for our area. This results in employee loyalty and employee happiness. We feel this is important in attracting the "best of the best." We also believe that low employee turnover provides stability for our company and your loved one.
Drug Testing: Our clients are astounded to learn that very few companies in our industry go to the expense to drug test their employees. SHC sets the gold standard in private duty home care by performing drug testing upon hire and randomly, using a professional, third-party testing site. We feel it is imperative to maintain a drug-free workplace. Our clients tell us this is very important to them. As you search for a home care provider, we encourage you to inquire about their drug testing policies.
Professional Appearance Policy: From the top administrators on down, all SHC employees are required to wear a uniform and badge that identifies them with an SHC logo. Clients with dementia, poor eyesight, and those who live alone, value this and feel safer when they can identify the person at their door.
One-Hour Visits and QuickVisits™: Most of our clients request longer shifts to handle the many tasks they need help with. However shorter visits can be adequate for those simply needing medication management, diabetes care or bathing. It takes a certain staff to do short visits; and we have that staff.
Nursing Support in the Office: The nurses in our office are available to provide support to our caregivers in the field and to family members.