Newsletter Archive
2018 │ Edition 5
Dear Friends,

It's the time of year to enjoy the changing colors of the leaves and cooler fall weather before winter chills kick into gear. This time of year is also great for enjoying family at Thanksgiving and the holiday season (which will be here before we know it).

November is also National Family Caregiver's Month. We give a little extra thanks and recognition to the many friends and family members who dedicate their efforts to improve the lives of loved ones. It was my days as a family caregiver that led me to find my passion to advocate and care for the senior population, so I find it especially rewarding to work with so many people who share my passion. This includes family members of clients we care for, as well as our caregivers who found their passion caring for loved ones and share their skills and compassion with our clients. It's wonderful to work with a team of people whose common goal is providing the best quality of life for others.

I would like to remind everyone of Seniors Home Care University, our free community training for family caregivers. The class is taught by an SHC nurse and is a great opportunity for non-professional caregivers to ask questions and learn insider tips from an industry expert. Our next class is December 18. If you, or someone you know, are interested in attending, please call our office to sign up or learn more.

I wish everyone a safe and wonderful holiday season and look forward to working together in 2019!

Yours in Service,
Kit Whittington
RN, BSN, Founder
Winter Fall Prevention Tips
Winter and the holidays should be times of celebrating with family and friends. Unfortunately, studies have shown a direct link between cold weather and falls in the elderly. Each year, 2.8 million elderly adults are treated for fall-related injuries.

Ice and snow presents a serious danger for anyone venturing outdoors in winter, but it is especially unsafe for elderly adults.

Here are some suggestions for preventing falls in the elderly during winter:
Clearing walkways and treating surfaces with salt or sand is key to preventing falls. Be prepared with adequate supplies of salt and sand.
Plan ahead. When possible, plan trips around the weather. If you do not need to go out, don't go out. Wait for the weather and travel conditions to clear.
Allow enough time to get where you are going. The chances of falling increase when you rush.
Exercise caution when getting into and out of vehicles. Always hold securely to a door or another person.
Look for the safest route to your location, including the paths into buildings. Choose alternate routes when necessary.
Ask for help. Ask someone to help you navigate slippery or unsafe paths.
Concentrate on the path ahead. Take your time and walk slowly and deliberately. Try to place each foot flat on the ground with each step.
Wear appropriate footwear. Wear shoes or boots with rough-textured soles that provide good grip in all kinds of weather conditions.
Avoid carrying items. Wear gloves if necessary to keep hands free for stabilization and balance.
Use handrails when they are provided. Holding securely to a handhold can prevent a fall if you should slip.
Clean your shoes after going inside. Snow and ice can freeze onto the soles of shoes and become treacherous, even indoors.
We cannot change the weather, but we can take measures to prepare and be safe.

Source: www.seniordirectory.com
Kurtis Reeves Becomes Assistant Care Coordinator
Kurtis Reeves has made the move from Caregiver to Assistant Care Coordinator. In his new position, Kurtis handles scheduling matters, while assuring that caregiver skillsets and personalities are appropriately paired with client needs.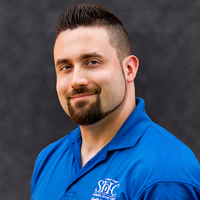 In addition to his office duties, Kurtis is part of the after-hours on-call team that provides 24-hour support for clients and caregivers.

Kurtis discovered his passion to care for the elderly while helping his grandparents when he was young. He became a Certified Nursing Assistant in 2010 through South County Technical School. He joined Seniors Home Care as a caregiver in 2013. Since starting his position as Assistant Care Coordinator, Kurtis has been a valuable asset in seeing that client schedules are filled by well-matched caregivers.
Testimonial
My dad truly appreciated the efforts that you and Seniors Home Care exerted on his behalf. His aide Sherri is an absolutely incredible person and our family is grateful beyond measure for her hard work, her professional manner and her infinite kindness she bestowed upon our family. Sherri helped my dad not only physically (driving him, cleaning, etc.) but also emotionally. Her calm demeanor and steady support helped my dad's longevity and he looked forward to her visits.
-Ellen T.
15 Reasons Kids Love Grandparents
There's something about their grandparents that all kids love. Actually, there are at least 15 things.
They know lots of stories — and some of them are even true.
They know their way around libraries and book stores.
They make the best audience. When grandchildren learn a new poem, some fancy dance moves, or their first violin piece, they count on grandparents to watch, listen — and applaud.
They knew their grandchildren's parents when they were kids, and they have the pictures and stories to prove it.
They make great popcorn, not to mention brownies and sundaes.
They're always thrilled to hear from grandchildren, especially when they have something special to report.
They're walking history books. Most grandparents can remember when televisions had antennas, cars had fins, and phones had cords.
They collect and display their grandchildren's art like museum curators.
They pay grandchildren to help out around the house, and sometimes they even beat minimum wage.
They have skills to teach that grandchildren can't learn in school, like patching a tire, catching a fish, and sewing a hole in a favorite pair of jeans.
When kids aren't feeling well, grandparents will snuggle up on the couch and watch cartoons with them, even SpongeBob.
They'll read their grandchildren's favorite books to them, over and over again.
Even if they live far away, grandparents stay in touch and make sure grandchildren know that they're thinking about them.
Grandparents let their grandchildren teach them things, like how to use a cell phone and share photos online.
They love their grandchildren unconditionally. Now, what could be better than that?
Source: www.considerable.com
10 Immune System Boosters for Seniors
According to Harvard Medical School and WebMD, these 10 immune system boosters can help get you through cold and flu season:
Consider herbal supplements or multivitamins. Talk to your doctor before adding herbs, multivitamins or probiotics to your regimen.
Eat a healthy, nutrient-rich diet. Fruits and vegetables are essential to good health. So is maintaining a low-fat, low-sugar diet that incorporates lean proteins and whole grains.
Exercise. Exercise helps boost immune system performance and ward off infections.
Get vaccinated. Seniors who get the flu vaccine have significantly lower rates of sickness.
Reduce stress. Stress can suppress the immune system, making it more susceptible to viruses.
Sleep. Sleep helps us respond better to inflammation and stress.
Stay hydrated. We need at least eight to nine glasses of fluid a day to keep mucous membranes moist, which lowers the chances of flu or colds.
Stay positive. A healthy outlook boosts endorphins, which make us feel good. Seniors who keep up with activities and hobbies have a better chance of staying healthy and positive.
Try some superfoods. Foods like avocados, berries, broccoli and kale have been shown to improve immune system performance.
Wash hands. Washing hands regularly scrubs away germs. Covering coughs and sneezes helps prevent diseases from spreading.
Source: www.aplaceformom.com