SHC University Hosts DEAF Inc. for Caregiver Training
July 2016
Seniors Home Care recently hosted their quietest community caregiver class to date. It isn't that attendance was down. Rather, the participants of this particular class expressed their thoughts and questions in American Sign Language (ASL).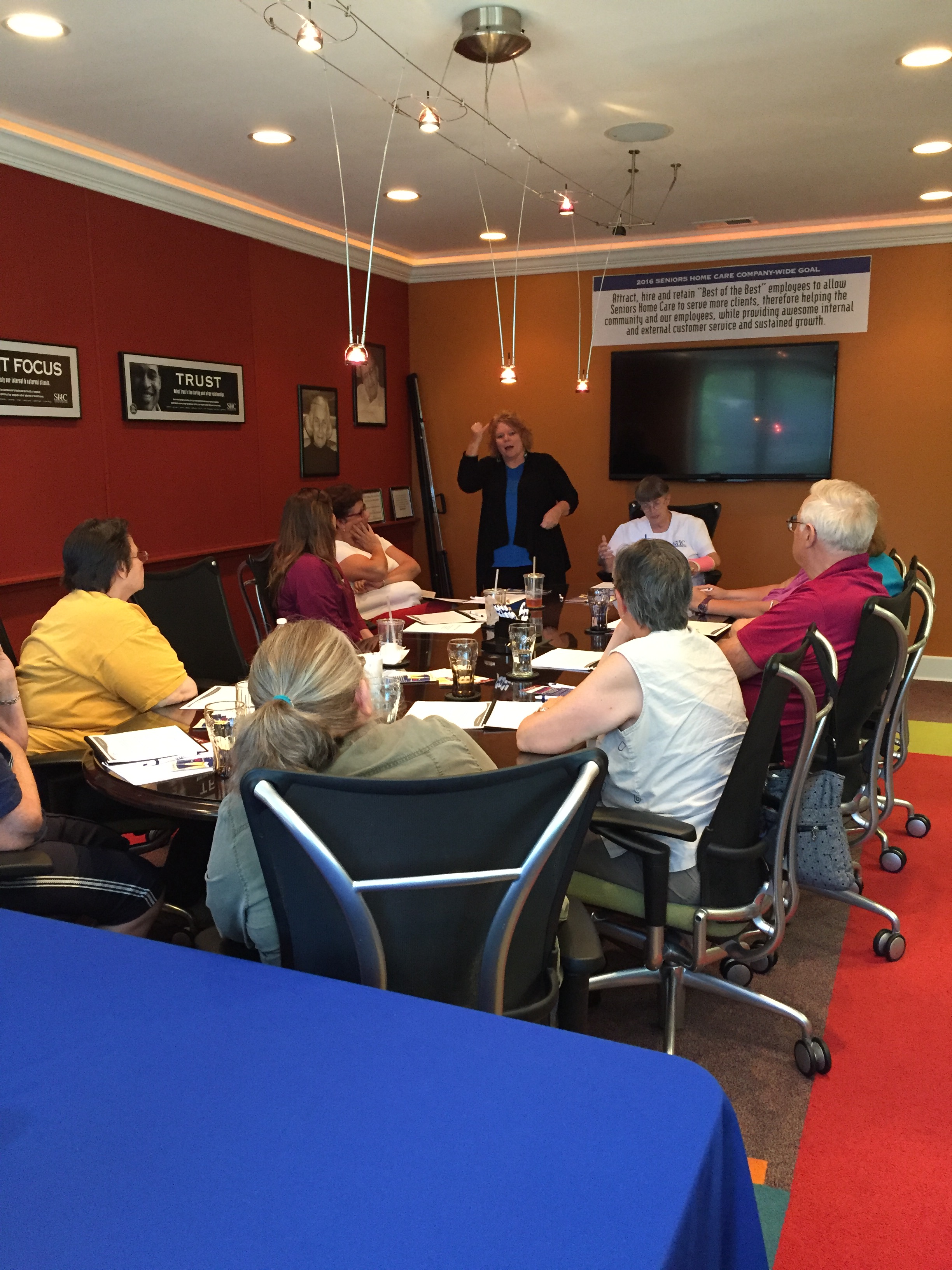 While classes typically consist of family caregivers from throughout the St. Louis area, all 11 participants in this class were deaf members of the
Pink Wings of Hope
, a subgroup of
DEAF, Inc
.
Deaf and hard of hearing cancer patients and survivors often face feelings of isolation due to communication barriers that make it difficult to share their emotions with others.
"Many minorities, including people who are deaf or hard-of-hearing females remain emotionally ignored and uneducated on the importance of breast cancer prevention strategies or their options if they have breast cancer," says Annette Nitko, co-founder of
Pink Wings of Hope,
a cancer support group made up of deaf and hard of hearing peers with shared experiences, who understand the importance of making educational health-related decisions about treatment options.
Seniors Home Care provides premier
home care services
to allow elderly and disabled clients to continue safe and independent lives.
SHC University
is the company's free monthly training course for community members caring for elderly loved ones. The session, which is led by an SHC registered nurse, covers topics such as home safety, Alzheimer's disease and dementia care, handling caregiver stress, and much more.
Anyone can sign up for the free course by calling the Seniors Home Care office at 314-962-2666.
Source: