Seniors Home Care is proud to celebrate its 25th year!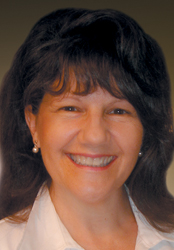 ST. LOUIS – Over 25 years ago, Kit Whittington was the primary caregiver for her grandmother, who had been diagnosed with cancer. Kit was the only family available to assist with her care and because she also worked full time, acting as the primary caregiver grew increasingly difficult both physically and emotionally. She knew this was an unsustainable lifestyle and hired an independent caregiver to assist her. She soon discovered that her grandmother was not receiving the level of care she deserved:
"At the end of the day, I checked on my grandmother and to my disbelief, I discovered the caregiver had simply not shown up. My grandmother had missed her doctor's appointment and much needed meal. It was a debilitating moment; we were both in tears. My own feelings of helplessness and a desire for a higher quality of life for my grandmother drove me to find a better way to care for her. The motivation behind SHC is my own personal experience and I've built the company on a solid foundation of 25 years of consistent, compassionate caring for all clients".
In 1987, Kit started SHC to provide a family support system for older adults at a time when professional services of this type were practically unheard of. She was truly a pioneer in the industry. Today, SHC employs an around-the-clock nursing staff and over 160 caregivers to assist clients and families with achieving their unique goals and needs.
Seniors Home Care is proud of the accomplishments achieved the past 25 years and looks forward to the possibilities of the future. A sincere thank you goes out to all of our loyal clients and dedicated staff. We recognize our success is a direct result of you.
Join the Discussion
Seniors Home Care reserves the right to remove anything deemed inappropriate, off-topic or otherwise questionable; however, we have no responsibility to do so.