14 Fun Senior Activities for August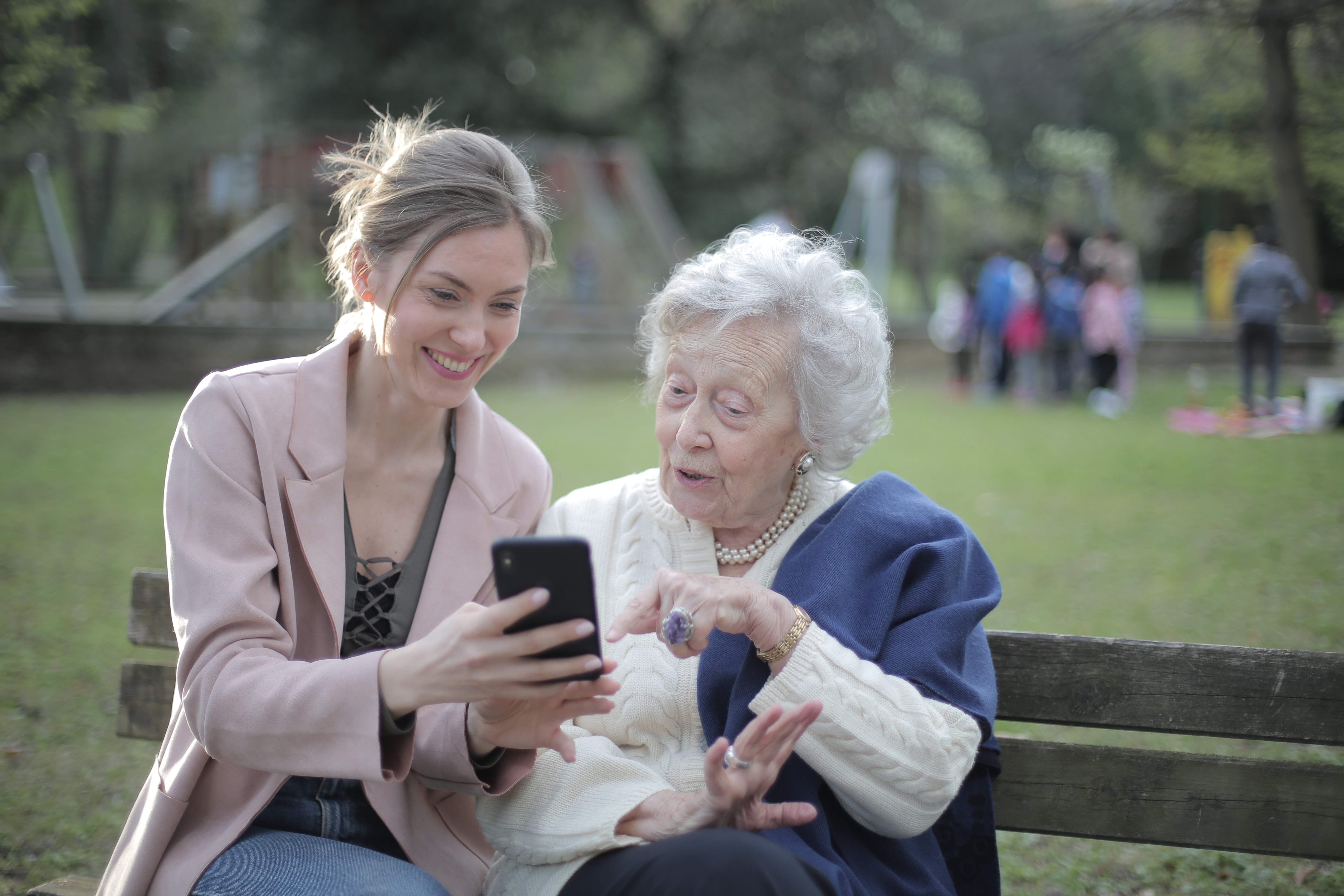 It's no secret that August in St. Louis is hot. It's muggy, it's gross, it's oppressive. However, there are certain things we can do to lighten up those heavy summer days. Finding fun senior activities for August can make the weather more bearable, and they can make the days fly right by. We've compiled some of our best ideas for senior activities for August and organized them into this helpful numbered list.
Some seniors will be able to take part in many of these activities on their own, while others might need some assistance at one point or another. STL home services can fill that gap. Depending on their needs, STL home services can help your elderly loved one stay in their home and remain fairly independent. Most STL home services can adapt to your specific needs, ranging from just a few hours a week to 24/7 monitoring. If you're interested in learning more about the STL home services we offer, you can read about them here.
But we don't need to get into specifics quite yet. Just know that we'll point out which senior activities for August could benefit from STL home services along the way. With that said, let's get into it.
1. Bake a seasonal treat.
This might not be the most obvious of summer activities. Many of us associate baking more with the fall than the summer — the heat of the oven warming up the house on the first October days with chill in the air comes to mind. But you should take advantage of all the produce in season this month and make use of it in senior activities for August. A peach cobbler or a cheesecake topped with fresh strawberries can be just the ticket. Some STL home services include meal preparation, so you might be able to coordinate with your caregiver on a perfect August-themed menu. Top it off with some homemade ice cream, and you've got a summer dessert you'll be dreaming of long after the seasons change.
2. Go fishing.
Sometimes, it can be difficult to find a way to spend time outside in a way that's not going to be too strenuous. This is an outdoor activity that doesn't require a whole lot of movement, making it an ideal senior activity for August. Find a shady spot along your favorite fishing hole and enjoy your natural surroundings. Pack a cooler and plan to spend a lazy day by the water. At worst, you'll get some peace and quiet, and at best, you'll have a big catch to tell everyone about when you get home. If you feel compelled to embellish the details a little, well, don't let the truth get in the way of a good story.
3. Walk around the mall.
It's important to keep in mind that many seniors are more sensitive to the sun and heat than they used to be. That means senior activities for August need to be careful about how much time they're spending outside. On those scorching, sweltering, steamy August days where taking a walk around the block feels impossible, it's a great idea to take the exercise inside. Lots of malls have thriving mall walking communities, so you can meet like-minded seniors while getting your heartrate up. Plus, you might get a little shopping done while you're at it.
4. Visit an art museum.
August happens to be American Artist Appreciation Month. What better way to celebrate than by seeing some American art up close and in person? Soak in some culture and get out of the heat — this is another great senior activity for August that's indoor and temperature-controlled. Bonus points if you do some research ahead of time and find out what American art is at your museum of choice before your outing. Plus, if you're not big on walking, you can park yourself in front of a particularly evocative piece of art for as long as you'd like.
5. Do a summer-themed puzzle.
Maybe you can't take a vacation this August, but you can still enjoy a nice view of a summer scene. Get a big jigsaw puzzle that fits the bill and have at it. Finding senior activities for August that feel like summer but don't require all the strain of traveling can be difficult, but this is a great option. Plus, STL home services can often help out, keeping your elderly loved one company and keeping them occupied with a puzzle. It's important to find mentally stimulating senior activities for August, and a puzzle of the beach or kite-flying or whatever other summer fun you can think of could be the perfect option.
6. Throw a luau.
This is definitely one of the senior activities for August that requires the most amount of work, but if you're able to put in the effort, you'll definitely reap the rewards. With the right decorations, food, and activities, you just might be able to convince yourself you've been transported to Hawaii for the evening.
Your imagination and budget are really your only limitations here. You can find plenty of cute ideas for a backyard luau elsewhere, but we'll also give you some of our favorites. Tiki torches are a must, obviously, as well as paper leis and beachy music. Creating a tropical backdrop for photos can be a really fun way to make your memories last a lifetime, and if you're not serving pineapple in a couple different forms, you're doing it wrong.
7. Take a stroll.
August is also National Parks Month, which makes for a great excuse to get out and enjoy your local parks. It doesn't have to be anything fancy, but exploring the green spaces in your neighborhood makes for relaxed but stimulating senior activities for August. Do keep the heat in mind, though, and try to schedule these walks for early in the day, before the sun has reached its peak.
Some seniors are reluctant to get moving. This could be for a variety of reasons, but one of them might be that it's painful. STL home services are attentive, and they're on the lookout for any barriers to activities that bring their clients joy. They can modify many of the more active pursuits on this list or suggest alternative ones.
8. Zoom.
If you're sick and tired of video calls, we hear you. Staring at a little face on a screen is definitely not the same as being with your loved ones, and it can be exhausting. However, video chatting is still a great way to get in touch with friends and family who live far away or those who can't travel. Some seniors might find it a little difficult to adapt to this form of communication, but hopefully you can help them get started. That way, they can keep in contact with all their loved ones, near and far.
9. Write letters.
Here's a less tech-savvy way to start conversations. STL home services can help you keep in touch with anyone who might appreciate a hand-written note. Even if it's just a short update and affirmation that you're thinking of them, those sentiments can go a long way. If you're wondering what to put in the letter, you could describe the other activities you're partaking in this summer. August is a nostalgic month for a lot of us, so why not reach out to someone you haven't heard from in a while? It'll probably make their day.
10. Get creative.
If writing those letters didn't scratch your creative itch, you can find a whole lot of other creative senior activities for August. Pick an artform that speaks to you and start creating! Painting a beach scene, learning to play a summer anthem, or just taking pictures of your neighborhood in the peak August heat can be great ways to express yourself and get in the summer spirit. These suggestions are really only scratching the surface — if there's another artform that appeals to you, go for it! Gather any supplies you need and get to creating. As an added bonus, learning a new skill can help make you feel accomplished.
11. Take a nap.
Most of us don't need the excuse of a holiday to be persuaded to take a nap, but when you're looking for senior activities for August, you can take advantage of it being National Napping Month and add a midday snooze to the agenda. Taking a quick 20 minute nap during the day can help you feel more alert. And on these hazy late summer days, we'll take all the extra alertness we can get. STL home services can monitor your loved one so that their naps don't get out of hand.
12. Jump in the pool.
Water aerobics classes can be great senior activities for August, but your involvement with the pool can be a lot less strenuous, too. Whether you prefer to dive in the deep end or stay on the shallow side, a pool day can be mighty refreshing in the dog days of summer. And mobility doesn't need to be a hindrance. STL home services can often give your elderly loved one a ride if they need one.
Like we already said, it's extra important for seniors to stay cool in the summer. An indoor pool can give you that chlorine-drenched summer feeling that you're used to without exposing you to the harsh heat.
13. Learn something new.
Your senior loved one probably has some kind of skill they'd love to impart on the next generation. Get everything you need to make their favorite craft or play their favorite game, and have them explain it to you. If nothing else, they're probably brimming with old stories about their hometown. Take a seat and listen for a while.
This sort of companionship is one of the many STL home services you can receive from a home care provider. If you're interested, reach out here.
14. Start a book club.
You don't have to be by the ocean to pick up a beach read. Stay cool and comfy on your couch while your new favorite novel transports you somewhere else for a while. The best part is discussing what you've read with friends. Get a group to agree on a book to read and set a time to discuss, whether in person or over video chat. It's a win-win — everyone gets new book suggestions, and you all get to keep in touch, too. STL home services can even assist you with reading. If it's not too hot and you can find some shade, take your book outside with a cold glass of lemonade for a perfect senior activity for August.
Don't let your senior activities for August be dull.
Now you know all about what kinds of senior activities for August are out there, and where STL home services can step in and help you make your summer dreams a reality. There are a variety of senior activities for August — some focus on keeping your elderly loved one's mind sharp, others are all about staying active, and still others are just about relaxing and enjoying a lazy summer day. You can mix and match any of these to find the right balance for you.
We've talked extensively about all the possibilities you've got for summer fun with senior activities for August, but you also need to keep some limitations in mind. The weather is not always conducive to getting outside — seniors are often more sensitive to the heat. Also be sure to consult with their doctor before partaking in any more strenuous activities. STL home services can definitely be a huge help in that department. They can transport your loved one to their appointments and outings, and they can work with them to figure out which activities are their favorites.
All in all, it's really not too hard to come up with some fun senior activities for August. We hope you have a blast with some of these ideas!

Join the Discussion
Seniors Home Care reserves the right to remove anything deemed inappropriate, off-topic or otherwise questionable; however, we have no responsibility to do so.