Elderly Care in Missouri: A Guide to Senior Home Care Agencies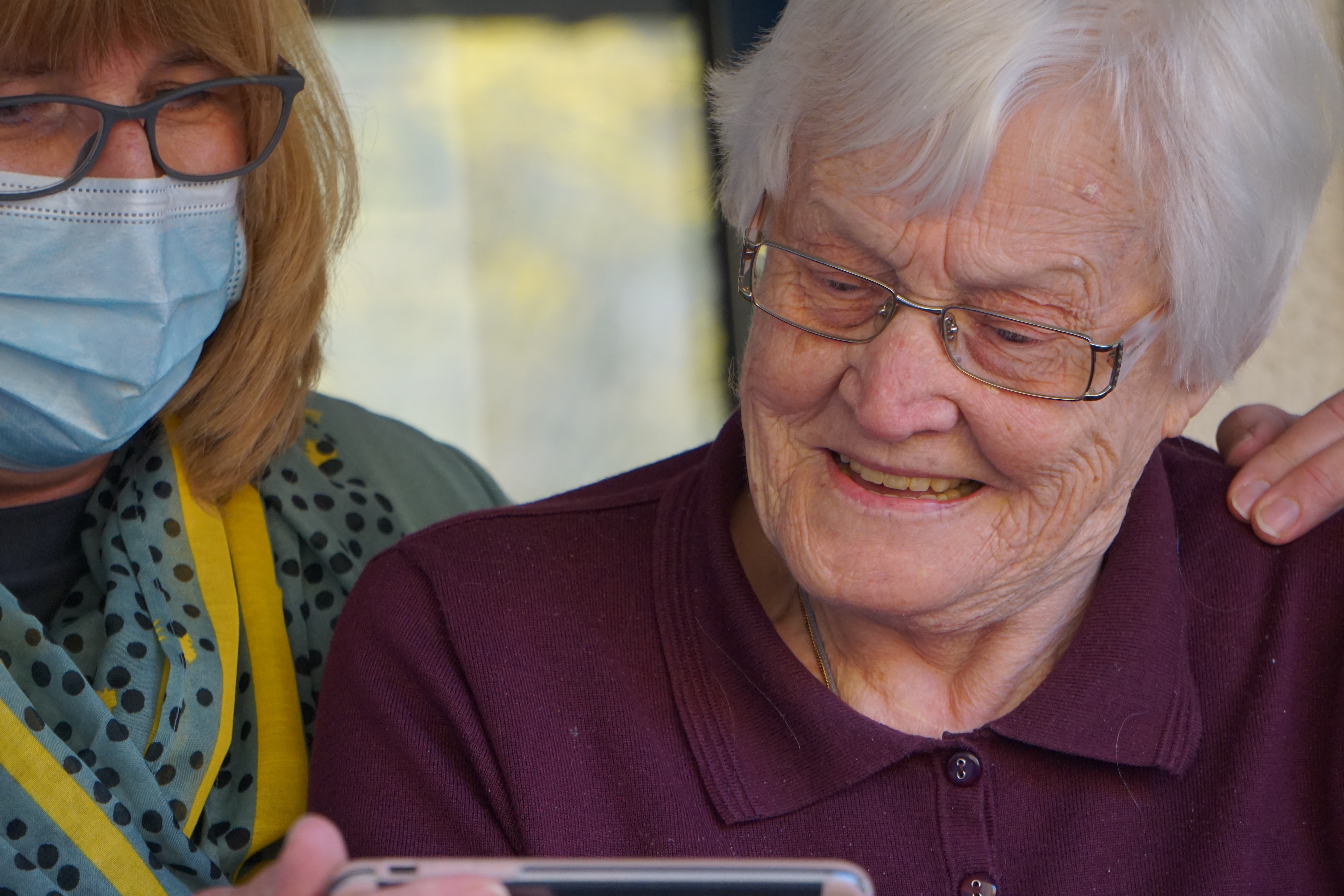 Many folks wonder about the state of elderly care in Missouri. Once it becomes clear that your senior loved ones can't quite care for themselves the way they used to, elderly care in Missouri becomes imperative, but making that all-important choice isn't easy. You've got a lot of options, and you need to have the right information about them in order to make the best choice for you and your loved ones.
There are probably a million questions swirling around your head when it comes to senior home care agencies and elderly care in general. There's no way we could answer them all in a single blog post. Instead, our main objective here is to focus in on some of the most frequently asked questions about elderly care in Missouri in general and specifically about senior home care agencies in the state. We've attempted to compile the most common and most pressing ones, but of course, you'll likely need to do some further research in order to get a complete picture. To start, let's lay some basic groundwork.
What kind of regulations are in place for elderly care in Missouri?
The Department of Health and Senior Services has lots of laws on the books governing elderly care in Missouri. If you'd like to read the ones specifically about in home care in-depth, you can find them here. If you'd rather us just go over the broad strokes, read on.
Licensed providers have to meet certain requirements, including appropriate trainings for staff members on a yearly basis as well as regular inspections. However, many senior home care agencies do not need to be licensed in the state of Missouri. This is not necessarily a bad thing, of course — there are other ways to make sure the agency is running well and offering a high level of care without government oversight. You'll just need to be aware of that when you're trying to decide between your different options.
How can I tell if an agency is reputable?
Since you won't be looking to the state of Missouri to inspect private-duty senior home care agencies, you'll need to take your cues from elsewhere. There's always the Better Business Bureau, which can tell you whether there have been complaints about this particular agency.
This will give you a decent baseline to go off of (and will show you which companies to avoid right off the bat), but you'll need a whole lot more information to accurately understand if an agency is reputable. A good place to start would be looking at their references. You can also ask your loved one's doctor if they have any recommendations. And if you have anyone you trust who's used one of these agencies, ask for their input. Otherwise, just be diligent in asking the right questions and making sure your loved one is going to get the care they need. Here are a few of those questions we'd recommend asking:
What kinds of credentials do your employees have?

Will I be able to interview the candidates for this role?

How do you screen your employees?

What contingency plans do you have? What happens when one caregiver isn't available or schedules change?

How long has your business been around? What kind of experience does the leadership team have?

What kind of ongoing trainings are available to your employees? Which ones are required?
You should also look to see if the agency you're considering is a member of any trade organizations for this sector, such as the Home Care Association of America. This and other such organizations are leaders in the industry and give their members access to important resources.
How do senior home care agencies work?
If you're interested in employing a caregiver through an agency, then you'll need a brief primer on how those types of organizations work.
Some people worry about going through an agency because they don't want their loved one to deal with multiple caregivers. The right elderly care in Missouri is going to take your wishes into account and keep your loved one's needs at the forefront of all their efforts. They take great pains to match the right caregivers with the right client. Essentially, they'll get an idea from you about what kinds of services you need and on what schedule those services need to take place, and then they'll match one or more caregivers to your case.
What are the benefits of going through an agency instead of hiring caregivers directly?
It might seem like cutting out the middle man is the way to make finding and employing caregivers more efficient, and that works for some folks, but there are also huge advantages of going through an agency. For starters, they'll handle all the background checks and initial vetting. Some will even periodically drug test their caregivers. If you decide to go it alone, you'd be on the hook for all of that. Another reason many people decide to use senior home care agencies rather than hiring someone directly is because the agency will handle all the taxes and liability concerns. You have all the responsibilities of being an employer if you decide not to go through an agency.
While it's likely to be less expensive if you choose to hire a caregiver directly, you'll have to cover all of those initial concerns and costs yourself. And if there's an issue with the caregiver's schedule, you'll be on the hook to fill in the gap, whereas an agency would be able to send a substitute.
What are my options for paying for elderly care in Missouri?
It depends on what kind of elderly care in Missouri you're pursuing. If you're looking to employ the services of senior home care agencies, then you can't count on Medicare helping with the costs. You might be able to buy long term care insurance if you're able to plan ahead. However, many people are left with few options for in home elderly care in Missouri.
There are, of course, other types of senior care in the state, though. Assisted living and other residential options can be on the table. Although it's hard to make a totally accurate generalization, these types of programs are often more expensive than senior home care agencies, simply because they're typically more intensive. In home care can range from just a couple hours per week to 24/7 care.
The higher end is not going to come cheap, but if your loved one doesn't require round-the-clock attention, it might be a better idea to get a few in-home services instead. Maybe their limited mobility means they can't keep up with their house anymore, but you don't want to move them to a new place. They might only need help with simple household tasks like laundry, meal preparation, and light cleaning. Those sorts of cases make a lot more sense for senior home care agencies.
What's the difference between home health care and senior home care?
As we explained above, senior home care agencies provide professionals who can take care of household chores and potentially remind your loved one to take their medication. Basic things like that. Home health care is more specialized. Nurses and trained medical professionals handle these types of services. If your loved one needs specific medical care like physical therapy, for example, you'll want a licensed professional providing that treatment. That kind of thing is typically beyond the training of your typical home care worker.
Some senior home care agencies can offer both, though. You'll just need to make that distinction when you're having those initial conversations about what you and your loved one need from a caregiver.
Also keep in mind that unlicensed people cannot administer medication. So, while home care can give medication reminders, they can't actually ensure that the medication is being taken, while home health care can.
What kind of services do senior home care agencies offer?
Like we said in the previous section, some forms of elderly care in Missouri cover both standard home care and more specialized in-home medical care. But what are typical home care offerings? Here are some of the most common ones:
Personal care

- Help with bathing, dressing, and general personal hygiene are core personal care services that many are looking for when they turn to elderly care in Missouri. This type of senior care can also include helping with morning and nighttime routines, medication reminders, and monitoring certain bodily functions.

Companionship

- Isolation isn't good for anyone. Having someone around to talk to and do activities with can make a big difference. Your loved one and their caregiver might read together, play games, do puzzles, or simply reminisce about the past.

Transportation

- One of the big goals of elderly care in Missouri (or in any state, for that matter) is helping seniors retain as much of their independence as is safe and practical. Having a caregiver available to drive your loved one to their appointments and social functions can be a huge help. Plus, they might even be able to drive your loved one's car, making them feel more comfortable and more independent.

Nutrition

- A caregiver might help your loved one make a shopping list, prepare and clean up meals, or coordinate with a meal service. And if your loved one is on a medically mandated diet, a caregiver can make sure they're sticking to it.

Homemaker

- These are the kinds of services most people think of when "home care" comes to mind. Light housework, answering the door, getting the mail, and taking care of pets are all things a caregiver might be asked to do.
How flexible is elderly care in Missouri?
This will depend heavily on the kind of elderly care you're getting. And even within those different types of care, specific aspects will vary a lot from provider to provider.
Senior home care agencies are (obviously) our main focus for this piece, so we'll limit our answer to them. Many senior home care agencies are very flexible, both in the scope of their services and in the kinds of services they offer. They should be working with you to find the exact right fit for your family's needs from the beginning. There's no one-size-fits-all approach to elderly care in Missouri. The agency you're working with should be trying their best to pair you with caregivers who are going to be a good fit for your specific situation.
Lots of times, needs will change over time. Maybe you only need elderly care in Missouri for a brief stint of recovering from surgery, or maybe your needs increase as time goes on. Whatever the case, senior home care agencies should be prepared to flex to fill in any gaps that arise.
The bottom line: Great elderly care in Missouri is out there.
Deciding on elderly care in Missouri is a heavy undertaking, but now that you have all this knowledge, you should be prepared to make an informed decision. You're likely to have more questions than what we could cover here. However, we hope we've given you enough information so that you've got a good idea of where to go to do your own research and get all the other answers you need to make a decision you're comfortable with.
There can be a lot of guilt that goes along with looking for elderly care in Missouri. You might be feeling that it's your responsibility to drop everything and care for your loved one yourself, and you might feel like you're letting them down to outsource their care. This couldn't be further from the truth. Having a professional meet their needs means the time you spend with your elderly loved one can be purely quality time.
If you're looking for senior home care agencies in the St. Louis area, then you should start by giving us a call. Our knowledgeable team of professionals here at
Seniors Home Care
would be happy to have a conversation about your needs and how we might be a good fit. You can also reach out to us
here
— we look forward to hearing from you.
Join the Discussion
Seniors Home Care reserves the right to remove anything deemed inappropriate, off-topic or otherwise questionable; however, we have no responsibility to do so.