Embracing Fulfillment and Growth: A Comprehensive Guide to 24 Hour Home Care Careers and Senior Caretaker Jobs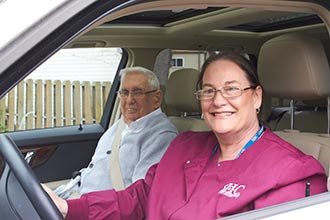 Welcome to the world of 24 hour home care careers – a growing and rewarding sector dedicated to providing invaluable assistance to our senior community. As our population ages, the demand for compassionate and competent senior caretakers continues to surge. This article serves as your comprehensive guide to senior caretaker jobs, and specifically, careers in round-the-clock care.
In this post, we'll delve into what 24 hour home care roles entail, what it means to be a senior caretaker, the journey you might take to enter this profession, and how to navigate the job market. We'll also highlight the unique benefits of choosing a career with Seniors Home Care, one of the leading providers in this sector.
Whether you're just beginning to explore your options or actively seeking a career shift, this guide will give you a clear picture of the potential and promise that awaits in the world of 24 hour home care careers. So, sit back, get comfortable, and let's embark on this insightful journey together.
Understanding 24 Hour Home Care Careers
In order to truly comprehend the essence of 24 hour home care careers, we need to understand what it entails. This particular subset of the healthcare industry is focused on providing a continuous support system for seniors who need assistance with their day-to-day activities or require more dedicated supervision due to physical or cognitive impairments. Caregivers in these roles are more than just medical professionals; they are companions, helping hands, and a vital link between seniors and their loved ones.
24 hour home care careers encompass a range of job titles, from health care aides to registered nurses, all of whom are crucial to ensuring seniors live comfortably and safely in their homes. Duties may include assisting with personal hygiene, meal preparation, administering medications, and providing companionship, among others.
The importance of 24 hour home care in promoting senior health and wellbeing cannot be overstated. By enabling seniors to stay in their familiar environment, we can help reduce the stress and anxiety often associated with relocating to an aged care facility. Additionally, personalized care can significantly improve their quality of life.
A career in 24 hour home care is more than just a job; it is a calling. It requires a profound dedication to the wellbeing of others and a commitment to providing compassionate, dignified care. Yet, for those who embark on this path, the rewards can be immense. Not only is this a rapidly growing field with numerous opportunities for advancement, but it also offers the chance to make a meaningful impact on the lives of those you care for every single day.
In the next section, we will take a closer look at the roles and responsibilities of senior caretakers and delve deeper into what a career in this fulfilling field might look like.
What are Senior Caretaker Jobs?
Senior caretaker jobs encompass a broad spectrum of roles, each with its own unique responsibilities and requirements. At the core of each role, however, lies a common objective: to ensure the health, safety, and wellbeing of senior individuals in their care.
Typically, a senior caretaker's responsibilities may include assisting with personal care tasks such as bathing, dressing, and grooming; helping with mobility; preparing meals and assisting with eating; providing medication reminders; performing light housekeeping duties; and offering companionship and emotional support. In the case of 24 hour home care, these duties are performed round-the-clock, often in shifts, to provide continuous care and peace of mind to both seniors and their families.
Senior caretaker jobs can be categorized into several types based on the level of care provided. Personal Care Aides (PCAs) help with basic personal tasks and companionship. Home Health Aides (HHAs) have more training and can assist with medical tasks such as monitoring vital signs. Registered Nurses (RNs) provide advanced medical care and manage overall health conditions.
Regardless of the specific role, all senior caretaker jobs share a few essential traits: empathy, patience, and respect. A genuine concern for the welfare of others, the ability to stay calm under pressure, and a deep respect for the individuals in your care are critical to success in this field.
Given the diversity within senior caretaker jobs, there is a multitude of career paths and progression opportunities available for those interested in this industry. Whether you're just starting out or looking to make a career shift, there's a place for you in the world of senior caretaking. The next section will outline the steps you can take towards a successful 24 hour home care career.
The Journey to a 24 Hour Home Care Career
Embarking on a 24 hour home care career can be a rewarding journey, filled with opportunities to make a tangible difference in people's lives. However, it requires the right blend of skills, education, and a heart for service.
To begin with, the educational requirements for senior caretaker jobs can vary greatly depending on the role. For entry-level positions such as a Personal Care Aide, a high school diploma or equivalent is typically sufficient. However, to perform more complex medical tasks, as a Home Health Aide or Registered Nurse, additional training and certification are necessary. This may include a Certified Nursing Assistant (CNA) program, an associate's or bachelor's degree in nursing, or specific home health aide training programs.
In terms of skills, being a senior caretaker goes beyond technical abilities. Interpersonal skills are invaluable in this field. Caregivers must be able to communicate effectively with seniors, their families, and medical professionals. They need to be patient, empathetic, and respectful, often dealing with challenging situations. Problem-solving skills and a keen eye for observation also play crucial roles in monitoring and assessing seniors' health and wellbeing.
Experience is another key factor that can shape your career in 24 hour home care. Internships, part-time jobs, or volunteer work in a caregiving environment can provide hands-on experience and a better understanding of the roles and responsibilities involved. These experiences can also be excellent opportunities to build a network of professional contacts in the industry.
Lastly, a successful career in 24 hour home care often involves continuous learning and professional development. Staying updated with the latest best practices in senior care, new healthcare technologies, and trends in senior health can enhance your effectiveness as a caregiver and open up new career progression opportunities.
In the following section, we'll examine the pros and cons of a career in 24 hour home care to provide a balanced perspective on what it's really like to work in this industry.
Pros and Cons of 24 Hour Home Care Careers
Every profession has its highlights and challenges, and senior caretaker jobs are no exception. It's essential to consider these aspects to make an informed decision about pursuing a career in this field.
Pros:
Rewarding Work: Few careers offer the opportunity to make such a direct and meaningful impact on someone's life. Assisting seniors to live independently and comfortably in their homes can bring tremendous satisfaction and a sense of purpose.
High Demand: With an aging population, the demand for senior caretakers, especially in the 24 hour home care sector, is skyrocketing. This trend ensures job stability and plentiful opportunities.
Variety and Learning: Every day presents different challenges and learning opportunities. By working with diverse clients with various needs, you can continuously grow, both professionally and personally.
Flexible Schedules: Depending on the type of role and the needs of the individual you're caring for, 24 hour home care can often provide flexible working hours.
Cons:
Physically Demanding: Caretaker jobs often involve physical tasks like assisting with mobility, housekeeping duties, or transferring a senior from a bed to a wheelchair. These tasks can be physically demanding over time.
Emotional Stress: Caregiving can sometimes be emotionally challenging, especially when caring for individuals with severe health conditions or cognitive impairments.
Long Hours: Particularly in 24 hour home care, the shifts can be long, often requiring overnight or weekend work.
Isolation: Since caregiving typically happens in a client's home, it can sometimes feel isolating without the company of other co-workers.
While there are both positives and negatives to consider, most people find that the rewards of making a difference in the lives of others far outweigh the challenges in this field. For those with a passion for caregiving and a heart for serving seniors, the cons become simply hurdles to overcome rather than deterrents. The next section will provide some guidance on how to get started and find your perfect fit in senior caretaker jobs.
How to Find Senior Caretaker Jobs
Entering the field of 24 hour home care can be an exciting journey, and knowing where to look for opportunities is the first step. Here are some tips and resources to help you navigate the job market:
Online Job Boards: Online job boards are a great place to start. Websites like Indeed, Glassdoor, or specialized healthcare job boards list numerous senior caretaker jobs across various care settings and locations.
Networking: The power of networking should never be underestimated. Connect with professionals in the field through social networking platforms like LinkedIn or attend industry-related events and conferences.
Healthcare Agencies: Reach out to healthcare agencies, like Seniors Home Care, that specialize in home care services. They often have various job openings, ranging from entry-level to more experienced roles.
Volunteer: Volunteering at local senior centers or hospitals can provide valuable experience, and it often leads to job opportunities. It's also a great way to test if this career is a good fit for you.
Certification Programs: Pursuing relevant certification programs not only equips you with necessary skills but also connects you with potential employers. Many schools and organizations have job placement services for their graduates.
Remember, landing the perfect job often takes time and persistence. Don't get discouraged if you don't find the right opportunity immediately. Keep learning, gaining experience, and making connections, and the right role will come along.
In the next section, we'll highlight why choosing a career with Seniors Home Care can be a fulfilling and rewarding choice for those interested in 24 hour home care careers.
Why Choose a Career with Seniors Home Care
If you're considering a career in senior caretaking, there are numerous reasons to choose a role with Seniors Home Care. As an industry-leading provider of 24 hour home care, we are committed to creating a supportive work environment that encourages growth, development, and satisfaction.
Commitment to Quality: At Seniors Home Care, we are dedicated to providing top-tier care to our clients. When you join our team, you become a part of this commitment, working to enhance the lives of seniors every day.
Career Growth and Development: We believe in investing in our employees' careers. We offer continuous training and development programs, helping you grow professionally and providing opportunities for career advancement.
Competitive Compensation: We understand the value of our caregivers' work and ensure they are rewarded with competitive pay and benefits.
Supportive Work Environment: We promote a culture of respect and collaboration. Our management is always available and supportive, ensuring you have the resources and assistance you need to succeed in your role.
Making a Difference: Most importantly, as a part of our team, you can make a real difference in the lives of seniors. Our caregivers often tell us how fulfilling it is to see the positive impact of their work directly.
Don't just take our word for it, though. Here's what one of our caregivers has to say about their experience at Seniors Home Care:
"Seniors Home Care gives me an opportunity to share with seniors on a personal basis. I worked for many years in a hospital and was afforded the chance of seeing people suffer from pain of several sorts. To be able to help a person to bring relief has been my greatest joy." - Helen, Caregiver - St. Louis, MO
Considering a 24 hour home care career? Explore the current job opportunities at Seniors Home Care. We'd love to have you join our team and contribute to our mission of providing exceptional care to seniors.
Conclusion
Pursuing a career in 24 hour home care offers a unique blend of professional growth, job security, and personal fulfillment. Senior caretaker jobs not only provide an opportunity to make a significant difference in the lives of the elderly but also promise a rewarding path filled with learnings and advancements.


Whether you're just beginning your journey or looking for a career change, understanding the roles, responsibilities, and challenges involved in 24 hour home care is crucial. With the right skills, education, and dedication, you can thrive in this industry, transforming lives while growing professionally.


At Seniors Home Care, we value our caregivers immensely, recognizing the essential role they play in the lives of seniors and their families. We strive to offer a supportive work environment that promotes learning, growth, and job satisfaction. So, as you take the next steps towards a rewarding career in senior care, consider joining our team.


Interested in exploring senior caretaker jobs further? Check out the career opportunities at Seniors Home Care. We are always looking for dedicated, compassionate individuals to join our team. Don't wait - contact us today to take the first step towards a fulfilling career in 24 hour home care today!
Join the Discussion
Seniors Home Care reserves the right to remove anything deemed inappropriate, off-topic or otherwise questionable; however, we have no responsibility to do so.