Know Your Senior Caregiving Options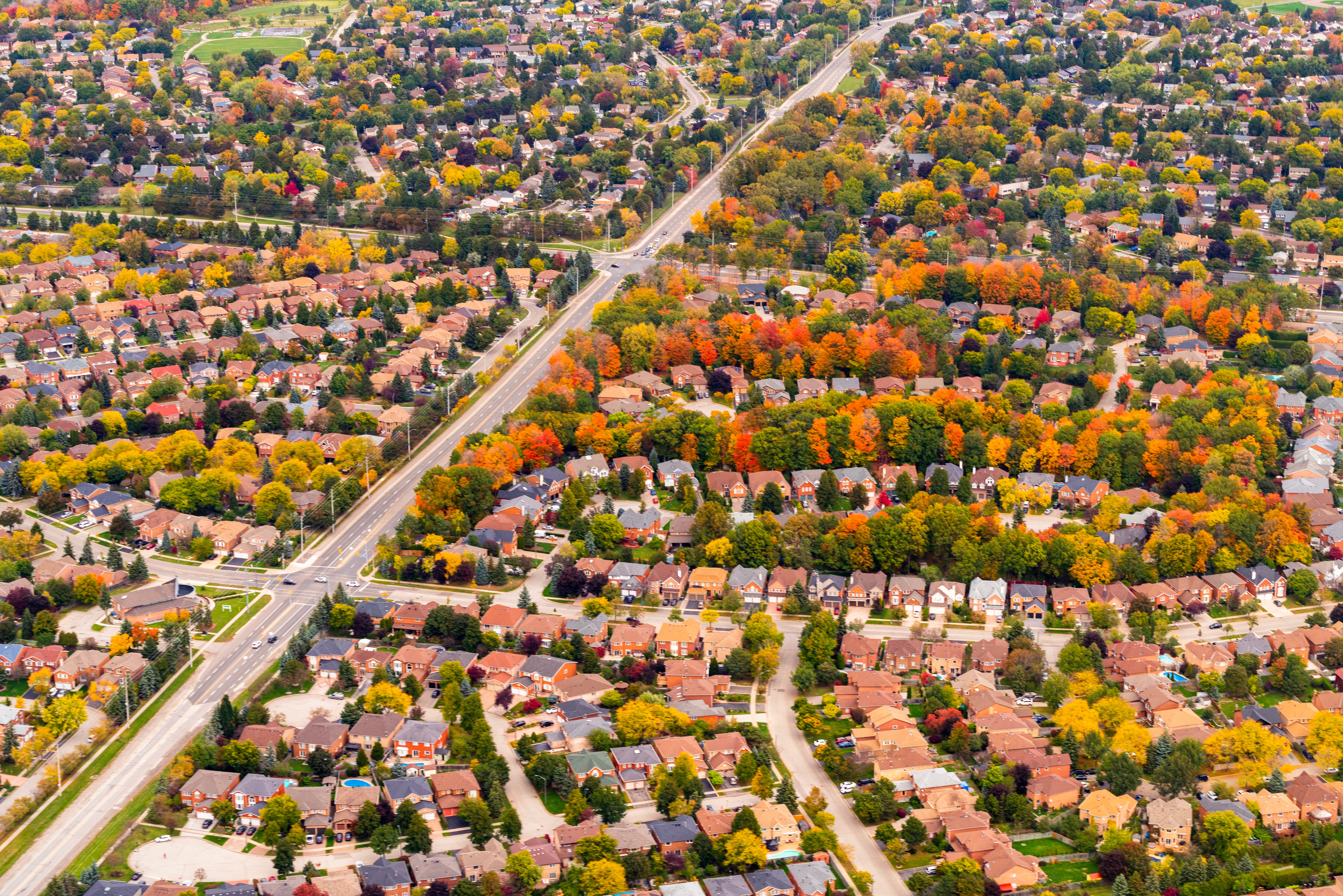 How to Choose Between Independent Living, Assisted Living, & In-Home Care
For aging seniors and their loved ones, receiving the best senior caregiving is essential. However, a happy, healthy, and safe senior life may not look the same for every person. Many seniors have unique physical and mental needs as they age, and different care options may be better or worse for different situations.
Finding the Best Senior Caregiving: What's the Difference?
There are so many options for senior caregiving available that it can be difficult to begin research. As seniors age, different levels of care may be required, and what works best for one aging adult may not be the best option for another.

Three of the most common forms of senior caregiving options are independent living, assisted living, and in-home care. For those who may be new to senior caregiving, these terms may feel interchangeable but are actually three completely different services that offer different levels of care and benefits to aging adults.

Read on to find out the differences between independent living, assisted living, and in-home care. We will describe what each of these services offers and the pros and cons of each.
Independent Living
Independent living is a great option for seniors who may need additional help with some everyday tasks but live an otherwise active lifestyle. One of the biggest benefits of choosing an independent living option is the opportunity to live near and socialize with other seniors.

Independent living communities can be made up of individual homes or apartments with shared accommodations. Whether in a house or an apartment, one of the biggest benefits of independent living is that it allows aging adults to enjoy their senior years without many of the responsibilities of owning a house. Certain tasks like lawn care, laundry, housekeeping, and maintenance are taken care of. This gives the seniors who call independent living communities home the time to focus on the hobbies they enjoy.

Another major benefit is that independent living communities often come with a variety of amenities and planned events that encourage seniors to stay active and engaged with their community. These amenities can include a swimming pool, fitness center, shared gathering spaces, movie theaters, and more. Planned events can include outings in the local community, too.

While medical care can be involved in senior caregiving in an independent living community, seniors who require more extensive care may not be the best fit for senior living. For seniors whose caregiving needs are beyond that of a traditional independent living community, assisted living may be a better option.
Pros
Independent living is very community-focused. It is a great way for seniors to stay socialized and can provide structure to seniors after retirement.
There are many options available in terms of housing types and levels of independence. Seniors and their families have options available to customize their experience to fit their unique needs.
Independent living communities can provide a smoother transition from living at home to assisted living.
Cons
Not as focused on health care, so may not be a viable option for those who require more extensive assistance.
Can be more expensive than living at home due to the perks and amenities available
Assisted Living
Assisted living facilities are a senior caregiving option for aging adults that need more support when it comes to day-to-day living. Many assisted living communities provide the same amenities and services as an independent living facility, in addition to many services that help seniors with day-to-day living.

Health care and personal care services are a focus of assisted living. Some of these senior caregiving services include personal hygiene, meal preparation, and medication management. Staff members at assisted living facilities are highly skilled and trained to offer all the support their residents need.

If you or an aging loved one struggles with daily activities like making meals, managing money, personal hygiene, or managing their medications, assisted living can provide all the perks of independent living with additional support for their needs.
Pros
Assisted living offers the most hands-on care when it comes to daily living. The staff in an assisted living facility are highly trained to help with everything from hygiene to housekeeping.
You or your loved one won't have to worry about everyday tasks like coordinating doctor's visits, grocery shopping, etc. All of that will be taken off your plate.
Assisted living offers plenty of structure and socialization opportunities for aging adults, which can prevent feelings of loneliness.
Cons
Assisted living can be a very costly option for many seniors and their families.
Many seniors who live in independent or assisted living communities have to leave their homes. There is an adjustment period, which may feel uncomfortable for many aging adults.
In-Home Care
Both assisted living and independent living provide living options for seniors that can help them get the most out of their golden years. But for some seniors, the best senior caregiving option might be right at home.

In-home care services help seniors retain their independence and safety from the comfort of their homes. In-home care offers many of the benefits of assisted living or independent living with the added perk of you or your loved one remaining at home. Common senior caregiving services include personal care services, companionship services, transportation assistance, nutrition training, medication management, and skilled nursing.

A main benefit of in-home care is the flexibility you or your loved one has when it comes to senior caregiving services. If a senior needs help with only a few daily tasks, in-home care can provide those select services without the senior having to move or leave the place they call home. If a senior is in need of more extensive support, in-home care can even accommodate services, like 24-7 care, which allow seniors to have assistance around the clock. In many cases, an in-home care organization can support seniors in their own homes until the end of life.
Pros
Seniors who receive in-home care can trust that the care they receive will be given by a loved one or trusted professional (or a blend of both).
For many seniors, in-home care can be cheaper than independent or assisted living.
Remaining in the comfort of their own home allows seniors to age in a familiar setting, surrounded by family and loved ones. This can have numerous benefits and can alleviate feelings of loneliness and loss of control that seniors can feel in independent or assisted living environments.
Cons
Making home a safe space for seniors as they age may require some home renovations, including ramp installations and bathroom modifications.
Some adult children may not be able to provide the necessary care for their parents. If taking off work to care for a parent is not a viable option, getting help from a senior caregiving agency like Seniors Home Care can help.
To Stay At Home or Not To Stay at Home?
At Seniors Home Care, we believe in the value of aging at home. There are so many benefits to remaining at home that simply aren't possible when choosing independent or assisted living. These benefits include
Remaining in a Familiar Environment
Remaining at home allows aging adults to remain in the environment that is most comfortable to them. Familiar surroundings provide a much-needed sense of comfort and control for aging adults. For seniors with developing memory problems, dementia, or Alzheimer's, the familiarity of home is unmatched. While some assisted living facilities provide memory care programs that specialize in creating comforting and familiar environments for their residents, these facilities still require moving to a new place and adjusting to new surroundings and a new routine.

At Seniors Home Care, one of the first things we do with new clients is to perform an assessment of their home to make sure the home is a safe space for the client to remain and to point out any potential issues that may be making the home less safe.
Senior Caregiving from Trusted Professionals
Your home should be a place where you feel comfortable and safe. Choosing the right senior care services can help keep your mind at ease.

If you are seeking in-home senior caregiving from independent contractors, be sure to vet anyone you work with thoroughly to make sure they can be trusted. If you choose to work with a company like SHC, rest assured that all of our employees are handpicked from the "best of the best." All of our employees pass background testing and are trained to be skilled, courteous, and productive at senior caregiving. We understand that building trust with our caregivers is important and do our best to match our clients with the most compatible caregivers on our team.
Short-Term Care Options
For the most part, seniors who enter an independent or assisted living community are going to be living there long term. If you or a loved one is in need of senior caregiving services for only a short period of time, in-home care can be the perfect solution. Some examples of short term care include postoperative/rehabilitation recovery care and respite care.

Postoperative/rehabilitation recovery care takes place in the days and weeks after a surgery. It can include meal prep, medication management, transportation to and from doctors' appointments, and more. This kind of senior caregiving can ensure a quicker and safer recovery in the comfort of home. It can also reduce hospital readmission rates.

For seniors who utilize their family for assistance, respite care can give family caregivers a much-needed break, without having them feel like they've abandoned their loved one. Respite care can come in the form of an hour a week or a week at a time, depending on the situation.
Is Aging in Place the Right Choice for You or Your Loved One?
Some questions to consider when weighing senior caregiving options:
What is Your Area Like?
Do you live in an urban area with access to public transportation, stores, and medical clinics? Or do you live in a rural area where accessing food, medicine, and other necessities requires driving and additional planning? These are things to consider when choosing in-home senior caregiving versus an option like independent or assisted living.

In a place like St. Louis, everything is fairly close by, and services like medication, food, and shopping delivery can make gathering necessities even easier. In a more rural or less accessible area, however, having all of these necessities available in an independent or assisted living community might ultimately be an easier option.
What is Your Social Network Like?
Aging adults with a strong network of friends and family nearby are better candidates for in-home care than seniors who don't have a strong social network. In fact, having access to a familiar social network of people you've known for years is one advantage of aging at home.
What is Your Financial Situation?
In-home care may or may not be a more cost-effective option than independent or assisted living depending on the level of senior caregiving you require. Take a look at your budget and what kind of coverage you have before choosing in-home care.
What Level of Care Do You Require?
While no one can predict the future when it comes to health and wellness, it is important to have some idea of your general mental and physical health. Knowing future health risks and challenges you or your loved one may face can play an important factor in whether or not in-home care is the right decision for senior caregiving.
Conclusion
Making the decision to research senior caregiving can be daunting, but hopefully this guide provided a good overview of some of the main options available. In-home care, assisted living, and independent living are by no means the only senior caregiving options, but they are the most common. No matter what you or your loved one's level of need is, there is a senior caregiving option out there for you. If you have any questions about in-home care or are ready to talk to a caregiving professional, reach out to us today. One of our senior caregiving experts will be happy to assist you.
Join the Discussion
Seniors Home Care reserves the right to remove anything deemed inappropriate, off-topic or otherwise questionable; however, we have no responsibility to do so.