Your Guide to Missouri Elderly Care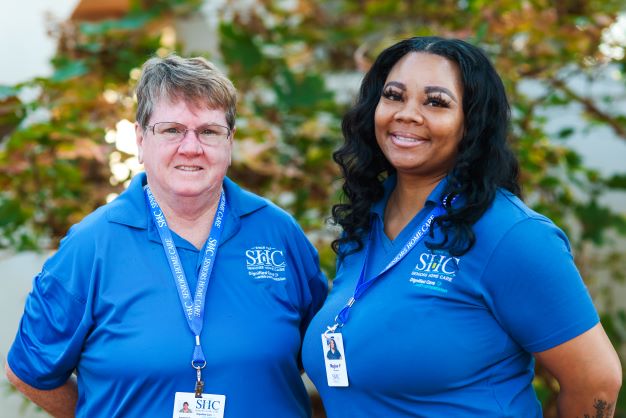 When it becomes clear a loved one can no longer care for themselves, it can be daunting and difficult to decide how to best help them. If you're in Missouri, finding the right form of MO elderly care for your loved one is a vital task, and it's one you're going to take very seriously.
There's a lot to know about elderly care anywhere, but we'll focus on Missouri elderly care for simplicity's sake. We here at Seniors Home Care are based in the St. Louis area, so we've got the most experience with Missouri elderly care. St. Louis home health is an important topic to fully understand if you or a loved one are in need of those services, so the goal here is to make sure you can make informed decisions
Missouri elderly care is an important topic. First, we'll talk about why that's the case and the industry in the country as well as in the Show Me State. There's a lot to unpack there. Then, we'll talk about the different kinds of Missouri elderly care available to your family and when you might need to seek that help, including which options might be right for your specific circumstances.
MO Elderly Care Basics
Seeking the right kind of care for your elderly loved ones is vital to their wellbeing. Lots of families think they can do it on their own or feel some kind of responsibility to handle everything themselves. However, there's no shame in calling in help from experts in the field. Elderly care can range from respite care, giving you a few hours each week to yourself, to your loved one moving to a nursing home.
As the population ages, there's increasing strain on the younger generations to take care of their elderly loved ones. Care solutions are vital to filling in any gaps, but they can be expensive. In the next section we'll go over the different forms of elderly care you might choose for a loved one, and then we'll talk about a few ways you can go about getting help to pay for it.
Types of MO Elderly Care
There are lots of different ways to care for your senior loved ones. Missouri elderly care can come in any of several forms, and here, we want to detail some of them so that you can start to get a better idea of which option would be best for your loved one.
St. Louis Home Health Care
We're focusing on St. Louis home health services here because that's the area we serve, but know that much of this goes for the rest of the state, as well. There are some concerns and challenges more specific to rural communities, but on the whole, there are more similarities than differences.
Home health services are exactly what they sound like. Your elderly loved one will be cared for in their own home, wherever that may be. These kinds of services can range from a few hours each week to 24/7 care. St. Louis home health care can look like help with basic everyday tasks, personal hygiene, and household chores, or it can involve more intense medical care.
Aging in place is a concept that's gotten more popular in recent years, and in-home care can make that happen. There are lots of benefits to keeping a senior in their own home for as long as possible — it can be comforting to be in familiar surroundings, as long as it's safe.
Adult Daycare
As the name implies, these are day programs where your loved one would return to their own homes in the evening. They might last all day, or they might only be for a few hours. These can be good communities for seniors who are feeling isolated or lonely. They'll get to meet new people and participate in fun activities with them, which can help alleviate some of those feelings.
This can also be a good respite option for families that care for their elderly loved one by themselves. If they can't be left alone but you can't be with them all day everyday, one of these services might be a good fit.
Residential Care Options
When living at home is no longer an option, moving your senior loved one into a facility equipped to care for all of their needs is the next step. However, there are different levels of care offered at different places, so you need to find the one that will provide all the support your loved one needs without restricting their freedoms too much.
If your loved one needs to be monitored by a medical professional all the time, a nursing home could be a good option. In addition to that more extensive medical care, they also provide increased safety features and meal assistance.
Your loved one might not need that much assistance, though. If that's the case, then they can look at residential care facilities or assisted living facilities that provide less medical support and more freedom. These other kinds of places are more appropriate for those who need help with certain everyday tasks but don't require as much medical supervision.
Nursing homes tend to be more expensive than their assisted living counterparts, in large part due to that increased level of medical care. People with these kinds of needs can, in many cases, also use St. Louis home health services. Caregivers can visit your loved one wherever they call home.
How do I tell when it's time for MO elderly care?
It's normal for your elderly loved ones to want to hang onto their independence for as long as possible. They might not make it clear to you the extent to which they need assistance with everyday tasks, or how hard certain things have gotten for them. Or, if you live far away, you might not be around to witness the help that's needed. We've got some signs to look for that can be indicators that your loved one needs Missouri elderly care.
Signs Around the House
You can start in the kitchen — are the refrigerator and pantry full of good food? Is everything still fresh? Are there any odors? If your loved one is having trouble keeping their kitchen in good order, that can cause problems with nutrition and can be a sign that they'd benefit from something like St. Louis home health care, if they live in the area, of course.
Then, you can look at the rest of the house. Are there any fixtures in need of repair? Are the pets and/or houseplants healthy? Is there an undue amount of clutter anywhere? Do things generally look fairly clean, or are there areas with a buildup of dust? Is the garbage being disposed of properly? These are all basic things that we can start to find difficult as we age.
Signs From Your Loved One
There are also different things you should look for within your loved one's appearance and behavior. Is their weight fluctuating? Are their clothes clean? Do they stay in touch with their friends and other family members? Are they still keeping up with their personal grooming? Do you notice any signs of depression or changes in mood?
Any of these signs could indicate that they might benefit from St. Louis home health care. You can look at our full checklist for families to determine if you should start that conversation.
Financial Options
One thing a lot of people wonder about is how they're going to pay for St. Louis home health care. It's not easy to add a large extra expense, especially if your loved one's needs are ongoing. There's some help out there, but this is still a huge issue for many folks. In this section, we'll cover some of your options.
It's important to make sure you can pay for the right kind of Missouri elderly care before you sign your loved one up for services. We'll go through some of the different ways different families get help paying for Missouri elderly care, and hopefully, you should find an option or two that you can dig further into and get the help you need.
Health Insurance
For many families, their first instinct is to count on health insurance or Medicare to pay for Missouri elderly care. While these resources can cover certain forms of MO elderly care, they do not apply to all of them. For example, most St. Louis home health care is not covered by Medicare. If it's medically necessary, they'll cover it, but lots of those services are not in that sphere. Medicare and health insurance won't pay for homemaking, companionship, and other around-the-house services.
However, there are other options that might cover your needs. Medicare Advantage plans can provide you with more flexibility and more coverage. When you add one of those onto your existing Medicare plan, you should have more options when it comes to Missouri elderly care. If that sounds appealing to you, you should check with your plan provider to see what your options are.
Long-Term Care Insurance
Some of the financial aid available to you to use for MO elderly care will depend on how early you start planning for it. If you're able to begin preparing for St. Louis home health care years in advance, you might be able to take advantage of long-term care insurance. As we explained in the previous section, you can't count on Medicare to pay for St. Louis home health care, but long-term care insurance can fill in those gaps. Buying this kind of insurance well in advance of its need will give you more options for St. Louis home health care, if that ends up being the route your family wants to go down.
Veterans Programs
Of course, this one will only apply to your situation if your elderly loved one is a former service member, but if they are, then this is definitely an option you should look into. You can start by reaching out to your regional Veterans Affairs office. They should be able to give you all the details you need about the programs they offer and any eligibility requirements for them.
PACE
One of the financial aid options you might not be aware of is PACE, or Program of All-Inclusive Care for the Elderly. This program recognizes the importance of and benefits associated with keeping seniors who need assistance in their homes instead of moving them to nursing homes. There is a list of qualifications that you'll have to meet before you're considered eligible for the program, but if you are a good fit, it can help you opt for St. Louis home health care instead of moving your loved one elsewhere. That's a big priority for many families, and any help you can get in that department will be welcome.
Tax Breaks
If none of the rest of these financial aid options is available to you, you should look into your eligibility for a federal tax deduction. Your elderly loved one might be considered your dependent if you're the one paying for their St. Louis home health care. As with all the rest of these, there are specific eligibility requirements that you'll have to meet, and you should definitely have a conversation with a tax expert before going it alone on this one. Just keep it in the back of your mind as you explore the other ways you can get help paying for Missouri elderly care.
Find the right elderly care.
If you're in the St. Louis area and looking for in-home care for your elderly loved one, our team here at Seniors Home Care would love to help you out. We offer everything from a few hours a week of light help with medication reminders and household chores to
24/7 care
. Don't hesitate to reach out so we can start a conversation about how our St. Louis home health services could be a good fit for your family's needs. We look forward to hearing from you!
Join the Discussion
Seniors Home Care reserves the right to remove anything deemed inappropriate, off-topic or otherwise questionable; however, we have no responsibility to do so.