4 Important Care Company Values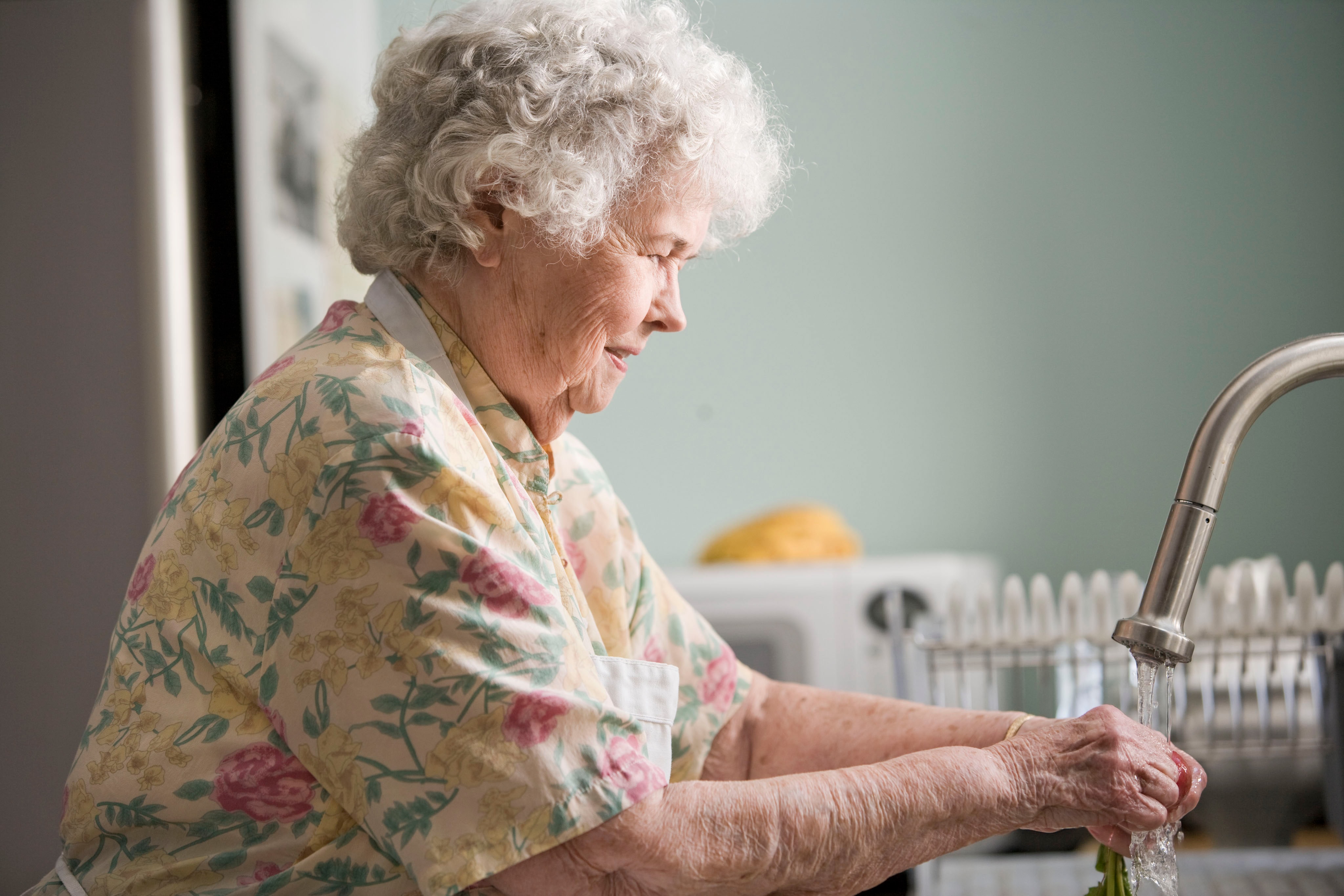 Entrusting the care of an elderly loved one to a stranger can be a scary prospect. However, these are absolutely necessary services. You can't do it all alone, and if there's not a lot of available family nearby to help out in caring for an elderly loved one, then you'll need to turn to the professionals. Vetting contenders for the best care company values is a good first step toward finding the right provider for your loved one's needs.
This industry is one that needs to be fully guided by its core principles and values. Caring for someone who can't completely cover their own needs anymore creates a power differential, and it's important for those caregivers to use that power in the right way. With the right care company values in place, it's easy for those relationships to be positive, fulfilling, and helpful ones.
It might seem scary to invite an outside caregiver into your elderly loved one's home, but it doesn't have to be. If you're looking for senior care services in St. Louis, MO, then you need to find a company with the following values.
General Tips for Finding Senior Care Services in St. Louis, MO
Before we get into the specifics of care company values, let's go over some general advice if you're starting out looking for senior care services in St. Louis, MO. As we pointed out earlier, making this decision is a big deal, and you want to feel confident in your choice. So, you need to make sure you have some basic information on hand, as well as evidence that the senior care services in St. Louis, MO, follow the care company values we list below.
First of all, it's important to make sure any potential caregivers are properly vetted. You'll have to decide whether you're going to find senior care services in St. Louis, MO, on your own or if you're going to go through an agency, and the vetting process varies quite a bit depending on which route you go down. Those hiring an independent caregiver will need to do all appropriate background checks on their own, but you can trust that a reputable agency has handled all of that for you.
You should also have a good idea of what kinds of services you're looking for as you search for a caregiver. That way, you'll be sure to connect with someone or some agency that can fill your loved one's needs. Getting all relevant stakeholders (family members, usually) on the same page about senior care is also an important early step.
Dignity
Respecting clients and their privacy is one of the top care company values for any senior care service. Caregivers are often called in to help with tasks like light housework, personal hygiene, and other day-to-day things that clients are usually used to doing on their own, and they might not be all the way ready to let them go. It can be hard for a formerly self-sufficient person to admit that they now need help with everyday activities.
To help with those feelings, it's important for caregivers to respect the dignity of their clients. In accordance with this care company value, clients must be respected when they're handled or treated. And what privacy they can maintain they should be given. For example, some folks need help with bathing. It wouldn't be completely possible to give them privacy with that task, but senior care services in St. Louis, MO, should still support their clients doing what they can by themselves.
Nobody wants to be talked down to, and senior care clients are no different. A big part of this core value is making sure the clients feel respected. As a family member, that applies to you, too. You should feel like you're involved with and aware of what's going on with your elderly loved one. The lines of communication should be as open as you're comfortable with.
Integrity
Doing what's right, even when nobody's looking or rewarding you for those actions, is at the heart of what integrity means as one of the most important care company values to constantly uphold. A caregiver is often alone with their client for several hours at a time, if not longer. Making sure they're equipped to always do the right thing, even though no one is there to hold them accountable, is an absolutely crucial part of the hiring process.
Good caregivers don't need any external motivation to always be doing the right thing by their clients. They know what that right thing is, and they are naturally inclined to do it at all times. Because they understand and respect the importance of their work, they strive to fulfill all the core care company values during every shift and with every client.
All senior care services in St. Louis, MO, should be pillars of integrity. Elders can be vulnerable to abuse — from financial scams to neglect, people without integrity can find seniors to be an easy target. Caregivers need to make sure they're doing their best for their client at all times.
This point gets into the advocacy value that we'll discuss in more detail later, but a caregiver with integrity can also protect their clients from some of these abuses. For example, they might be in charge of answering the door or telephone, and if it's a scam, they'll make sure their client stays clear of it.
Compassion
We consider compassion to be composed of three different, but equally important, components: Noticing, feeling, and responding. All three are essential to accurately caring for our clients, and that's what makes this one of the most vital care company values.
Caregivers with senior care services in St. Louis, MO, can end up spending a lot of time with their clients, sometimes even more than anyone else. All that time gives them ample opportunity to notice what's going on with them. Noticing is an important first step because without knowing what they're capable of and what they're struggling with, it's impossible to fix any problems that might be there.
The next part of this care company value is feeling. It's important for an empathetic bond to form between a caregiver and their client. That way, they can anticipate how the client might feel about certain measures and procedures.
Once those first two elements of care company values are followed, that paves the way for the third: Responding. Seeing what's going on and understanding how that's making the client feel allows the caregiver to take appropriate action. Just empathizing with the client isn't enough — truly compassionate caregivers will do their best to respond to both positive and negative emotions. If a client enjoys a certain type of activity, then they'll try to incorporate it more, and if they're struggling in a particular area, they'll provide more support there.
When you're searching for the best senior care services in St. Louis, MO, compassion is one of the most important care company values you can look for. If only one or two of these elements of compassion are present, then they're not the right senior care service for you. They should make it clear that their caregivers value all three aspects and that they strive to make their care as compassionate as possible.
Advocacy
The elders that senior care services in St. Louis, MO, take care of are not always able to advocate for themselves in the most productive ways. They might be living with some form of dementia, for example, or they might have other things going on that make it difficult for them to communicate. Or, even if they communicate well, they might not have the expertise to fully understand any new diagnoses that they receive, or they might feel intimidated by trying to advocate for themselves. Caregivers can be helpful in all of these areas.
Of all the care company values we've listed here, this one reaches farther outside the client/caregiver relationship than any of the others. With the family's permission, a caregiver might accompany their client to a doctor appointment. While there, they can act as an advocate for their client, making sure the doctor fully understands their situation, symptoms, and any other pertinent information.
It's usually best to try to keep caregivers out of family drama, but there are other forms of senior care services in St. Louis, MO, that can also advocate for an elderly family member within that context. A geriatric care manager can help facilitate a discussion between family members who might not agree on what the right thing to do for their elderly loved one is. Care managers are specifically trained to create proper care plans for seniors, and they can be a great resource if you feel like you need some help. They are also bound by care company values.
Education for Advocacy
Part of being a great advocate for clients is having enough expertise in the area of elder care. If a caregiver isn't well educated in this field, then they might not know the best ways to help and advocate for their clients.
Caregivers might have one or more of several different credentials that prove they have the knowledge necessary to take good care of your elderly loved one. It's a good idea to ask about the education, experience, and licenses of anyone working on your care team. Senior care services in St. Louis, MO, should be ready and able to give you this information and assure you that their team is top-notch.
To that end, continuing education is extremely important for caregivers, and it's a vital aspect of care company values, particularly advocacy. Senior care services in St. Louis, MO, should make sure that their employees have the opportunity to keep training.
Some forms of licenses require more training classes, while some employers require monthly trainings outside of any formal structure. This is definitely something you can ask about when you're looking into the best care for your loved one. Having the right advocate in your corner can make a huge difference.
Here at SHC…
We pride ourselves on displaying these vital care company values in everything we do. Our Seniors Home Care team works hard to treat our clients with dignity, integrity, and compassion at every turn, and we do our best to be the advocates they need.
Our mission statement is, "Dignified care with compassion." We want our clients' homes to be the best possible place for them, no matter where they live in the St. Louis area. Some live alone, others are in assisted living communities, and still more live with family caregivers. Our services are truly customizable, ranging from a few hours a week to 24/7 care.
If you need a place to start looking for senior care services in St. Louis, MO, then we'd be happy to help you. You can explore the service we offer in more detail if you need a little more information, or you can give us a call. Don't hesitate to reach out to start a conversation about how our care company values and the services we provide might be the perfect match for your family's needs. We look forward to hearing from you!
Care company values are extremely important.
Now that you're aware of what it takes to be senior care services in St. Louis, MO, with the right values, you should feel more prepared to make that important decision about who is going to provide the care for your elderly loved one.

Of course, we here at SHC would love to be your first choice, but if you want to explore other options, just keep the four main tenets we discussed top of mind. Look for caregivers that treat your loved one with dignity, display high levels of integrity, are compassionate toward their clients, and act as strong advocates for their overall well-being.

Don't hesitate to reach out to us so that we can start a conversation about how our senior care services and care company values might be a perfect fit for your elderly loved one's needs. We look forward to hearing from you!
Join the Discussion
Seniors Home Care reserves the right to remove anything deemed inappropriate, off-topic or otherwise questionable; however, we have no responsibility to do so.