Considering At Home Services in St. Louis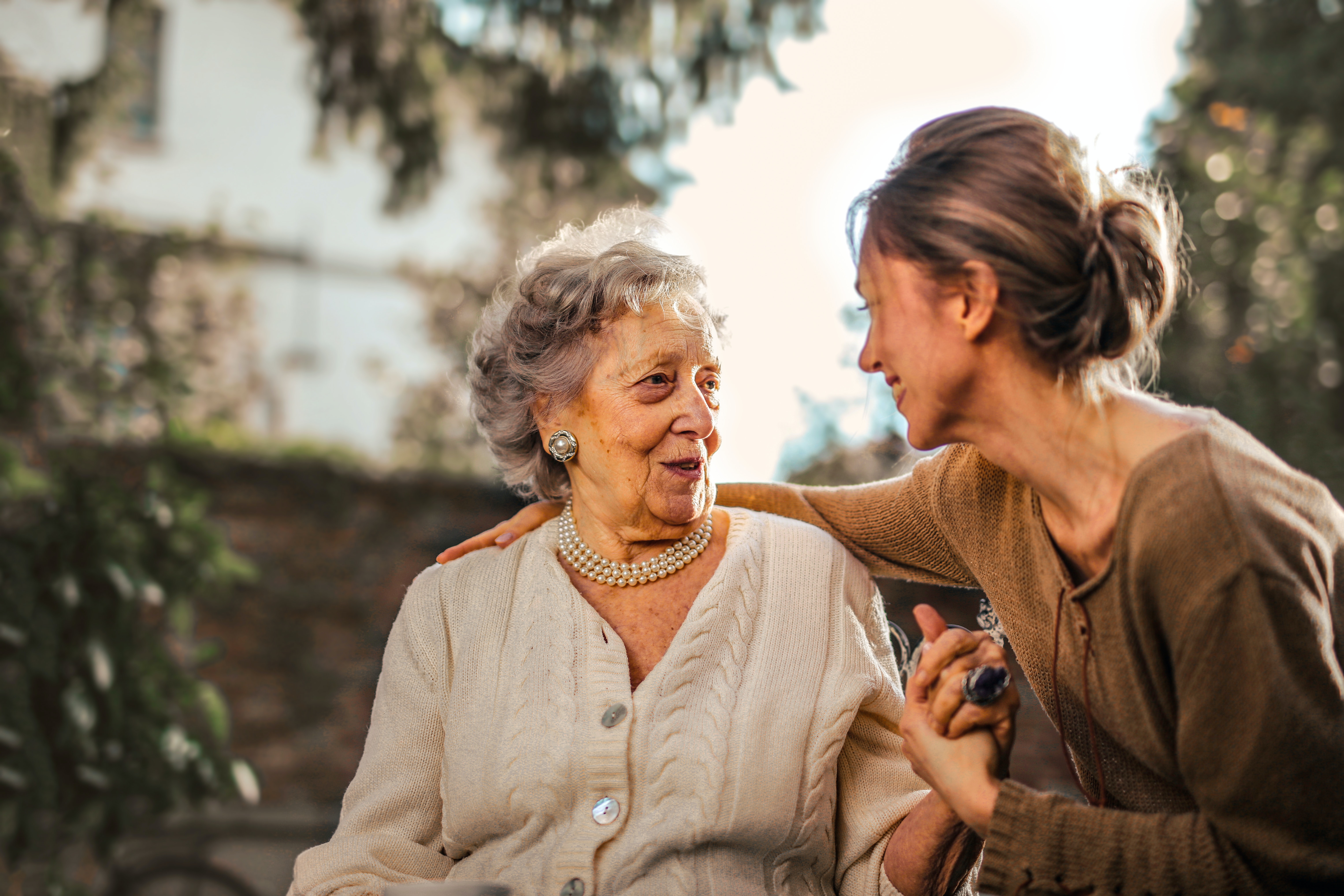 Introduction
As your loved one ages, it can be hard to know if they're getting the care they need. It's also challenging to find solutions that meet all of your family member's needs and fit into your busy schedule. That's where home care comes in. Our team provides personalized, professional care services for seniors at home the St. Louis area. We understand how important it is for you to have peace of mind when it comes to caring for your aging loved ones, so we work closely with you on a comprehensive plan designed just for them.
Home care vs. home health care
Home care is a involved option. The person who is providing the care will be coming to your home to help you with your daily activities. This can include things like cleaning or cooking meals for you, providing companionship, transportation services, assistance with bathing and dressing in the morning and at night, and more.
Home health care is a more specialized option that involves having nurses come into your home on a regular basis to check up on how you're doing; they'll change bandages if needed or administer medication as needed as well. They may also take vital signs such as temperature readings from those who have been hospitalized recently so that doctors can make sure everything is going well before sending them home again. If something does happen unexpectedly (such as an illness), then these professionals are trained professionals who know how best to handle it so that everyone involved will stay safe throughout this process
Home health care is specialized care done by a medical professional. Home health care is often required after serious injuries, medical emergencies or terminal illnesses. Other types of seniors at home that benefit from home health care include patients needing:
Physical and occupational therapy

Administration of prescription medications or shots

Medical tests

Monitoring of health status

Wound care
Do I or a loved one really need home care?
Whether you're feeling ready for a change, or are considering home care for a loved one, it's important to know what options are available. Home healthcare can be an excellent option for seniors at home who need assistance with daily tasks but don't want to move into an assisted living facility. Deciding on the right provider is just as important as finding the right client — both parties need to feel comfortable with each other in order for the relationship to succeed.
Home care services for your elderly loved ones are about so much more than just housekeeping
While home care services are often thought of as the work of a cleaning crew, they're really about so much more. Home care services are about ensuring your loved ones are safe and comfortable in their own homes. When you hire a home care agency to help you with elder care, it means that we'll bring the services that are needed, where they're needed—whether it's light housekeeping or medically necessary assistance from a registered nurse (RN). Caregivers can also assist with transportation and errands, or just make sure your aging parent gets up from his or her chair every once in a while! We know that caring for seniors at home can be overwhelming: what's important is not just helping them stay clean but also making sure their needs are met.
Benefits of care for seniors at home
When you're caring for seniors at home, you know that they are comfortable and safe. Your loved ones like the fact that they can stay in their own homes and still receive the care they need. This is convenient for both parties: You don't have to travel anywhere, and your parents and grandparents don't have to leave their homes—they can just stay put!
With home health care, there are many benefits that come with having someone in your parents' home who can help them with daily tasks such as bathing or dressing themselves. Not only is this service convenient but it's also cost-effective because it's being done right in your parent's own house at no extra charge (other than what Medicare pays). It saves money on transportation fees and allows seniors something familiar while receiving treatment that makes them feel comfortable.
Home health care is flexible too! If seniors at home need assistance one day but not quite so much assistance on another day then this type of service provides that flexibility because it doesn't require an ongoing commitment like skilled nursing would require nor does it cause stress if there are schedule changes or cancellations because everything happens within their own four walls.
Dispelling common concerns
The following are some of the most common concerns regarding services for seniors at home:
What will it cost? While there may be a one-time application fee and a monthly fee, the vast majority of people who use at home care services find that they save money in the long run. This is due to lower expenses related to transportation and medical supplies, as well as improved quality of life for the patient or their family members.

What kind of care will I receive? There are a number of different types of assistance available through personal assistants or home health aides, including companionship services and meal preparation assistance. The exact type depends on a person's individual needs and preferences, but don't hesitate to ask if you're not sure what would suit your situation best!
There are many more questions that come up when considering whether or not an at home service might be right for you—but resolving those concerns before committing can help ensure an excellent experience for everyone involved
Make sure your loved one is safe and comfortable at home
As a caregiver, you should know that our top priority is keeping your loved one safe and comfortable. We'll make sure they have everything they need to meet their daily physical and emotional needs with ease. In addition to providing daily assistance with the activities of daily living (ADL), we can also help your loved one stay active and engaged through personalized exercise routines, volunteer opportunities, errands run outside the home, or trips to restaurants or museums.
We're committed not only to helping maintain a healthy lifestyle but also to maintaining independence in all areas of life for as long as possible. This means that we'll help your mother or father with laundry chores like folding clothes or ironing shirts so she doesn't feel helpless when it comes time for her next social event! It also means that if she feels like going out on her own without assistance from friends or family members then we'll be there every step of the way—you don't have to worry about anything but having fun together!
Finally - we understand how difficult it can be for seniors living alone after losing touch with some friends due to lack of mobility issues associated with the aging process; so instead of leaving them all alone at the house during holidays such as Thanksgiving Day/Christmas Day/Easter Sunday...we will do whatever possible within reason.
You don't have to go it alone
You don't have to go it alone. We'll be there for you, and we'll do everything we can to help your loved one and make their life easier. Our team of experienced caregivers can help with anything from housekeeping and laundry to getting them out of the home for a fun activity or outing. No matter what the task may be, our goal is to provide you with peace of mind so that you can continue enjoying life—and all of its opportunities—with your family member.
Benefits of care for seniors at home
When you choose to care for your senior loved one at home, you can rest assured knowing that they will receive the care they deserve. Home care offers flexibility in scheduling, convenience and comfort while also providing peace of mind. Your loved one can live life as they always have with their own routine in familiar surroundings instead of being confined to a facility where they may lose their independence. Additionally, there is no need for transportation as caregivers are available locally 24 hours a day. There is no need for scheduling or paperwork because we provide all necessary services including medical equipment and supplies.
Home health means convenience and comfort
As you age, it's important to know what kind of care is available and how much it will cost. Home health care is one option that could be right for you. At care, a nurse or other licensed caregiver comes to your home to assist with activities like bathing, dressing, eating and medication reminders. You'll receive this kind of assistance from trained professionals who can provide round-the-clock support.
Home health care also offers invaluable peace of mind: no matter what happens in the future—even if you need long-term help—you can rest assured knowing that your loved ones will be able to take care of themselves without having to leave their own homes
Home

services give families peace of mind
When your loved one is getting the care they need, you can focus on their health and happiness. You have time to spend with them without worrying about their care. You'll get back to your life—work, friends and family—sooner than you think. With seniors cared for at home, you can lead the live you want to lead while your seniors at home are cared for.
Finding at home services in St. Louis
If you're searching for at home services in St. Louis, there are a number of things to look for in order to make sure that the care provider you choose is right for your seniors at home.
When choosing at home care in St. Louis, it's important to choose a licensed and insured company that has been around for a while. You can research the company's history, reviews and reputation online. Ask for references and check them out thoroughly.
Ask about the company's training and certifications. How long have they been in business? What kind of experience do they have? What kind of policies and procedures do they follow? How are their employees trained? Is there a philosophy or mission statement that guides their work?
Does the company have a good reputation? Check reviews and references. If a company has had negative experiences with consumers, they may not be as trustworthy or professional. If this is the case, consider another candidate.

Will the service be personalized? Find out what type of care plan they provide and what options are available if your needs change over time or if new circumstances come up (such as an illness). What kinds of services does their staff cover? Do they offer 24/7 support? Are there any training opportunities available like CPR certification classes or first aid courses offered by local hospitals or community centers nearby that can help improve staff knowledge base? Ask these questions before making any decisions about who will provide your loved ones' care so that everyone involved feels comfortable with how things work together.
​

Conclusion
St. Louis is a great city, and there are many benefits to staying here for your senior years. Of course, it's not always easy to find at home services in St. Louis that fit your needs perfectly! Fortunately, we're here to help make things easier on you. We have over 30 years of experience helping seniors at home live independently with dignity and comfort. If you need a place to start with St. Louis home care agencies, consider reaching out to us here at Seniors Home Care. We'd be happy to have a conversation with you about your elderly loved one's needs, and we'll do our best to fit a competent and compassionate caregiver to their specifications.
Join the Discussion
Seniors Home Care reserves the right to remove anything deemed inappropriate, off-topic or otherwise questionable; however, we have no responsibility to do so.